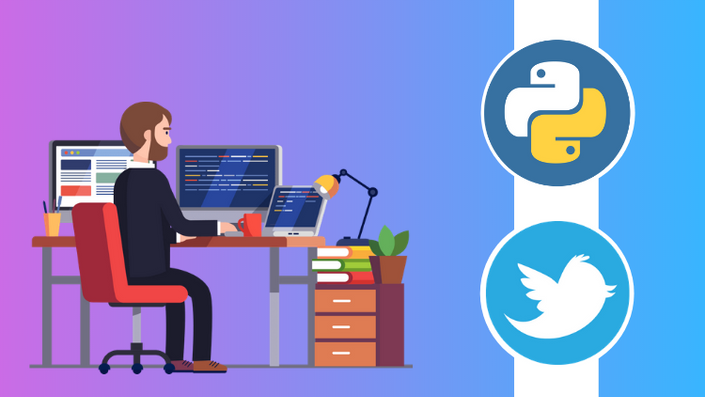 Building Social Bot With Python and Tweepy (Python Automation)
Learn Automation By Building Bot With Python, Tweepy And Twitter API. Python Project For Twitter Automation!
Watch Promo
Enroll in Course
Welcome to Building Social Media Bot With Python and Tweepy,
This course will help you to build Twitter Bot project Step-by-Step with Tweepy and Developer API, after development we will deploy bot online to work 24/7.

Build Your Twitter Bot To -
1. Auto Reply
2. Auto Retweet
3. Auto Favorite/Like
4. Auto Search and More!

Throughout the course we you will learn more about Python and Tweepy,
1. Understanding Twitter API and its usage with Tweepy.
2. Extracting Timeline Data and working with it.
3. Building logic to work on data and perform function on extracted data.
4. Getting started by updating our first status through Terminal.
5. Completing Auto Reply Bot used for hashtags.
6. Completing Auto Retweet and Like for articular search.
7. Deploying Bot Online - Working 24/7

After completing this course you will be ready to expand your knowledge over Automation and Python.
Enroll now and I will make sure you learn best about Tweepy!

PS - The bot is for educational purpose that will help you to learn more about developer API, it's usage and documentation. (There is no other use of this bot).
Course Curriculum
Course Introduction
Available in days
days after you enroll
Set Up - Twitter Developer Account
Available in days
days after you enroll
Starting Bot Development With Tweepy
Available in days
days after you enroll
Your Instructor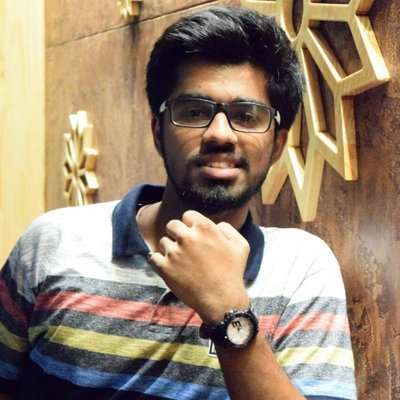 Shubham is a software developer and digital marketer with a passion for teaching. He has worked with many funded startups, self projects, and as a top-rated freelancer on marketplaces.
He is currently among Top 700 Freelancers with over 2500+ projects on Fiverr, PeoplePerHour, Freelance, and more. Shubham has taught programming and digital marketing to over 20,000 students online and offline as an Instructor.
Shubham has mastered explaining very complex topics in the simplest manner that is easy to understand and follow. His video courses are also used by companies to train their employees and by colleges to prepare their students and upgrade skills according to industry requirements.

Instagram - https://www.instagram.com/shubham.ul/
LinkedIn - https://www.linkedin.com/in/shubhamsarda/